What's on the Box
We are thrilled to have teamed up with HBH Woolacotts to bring you our brand-new competition!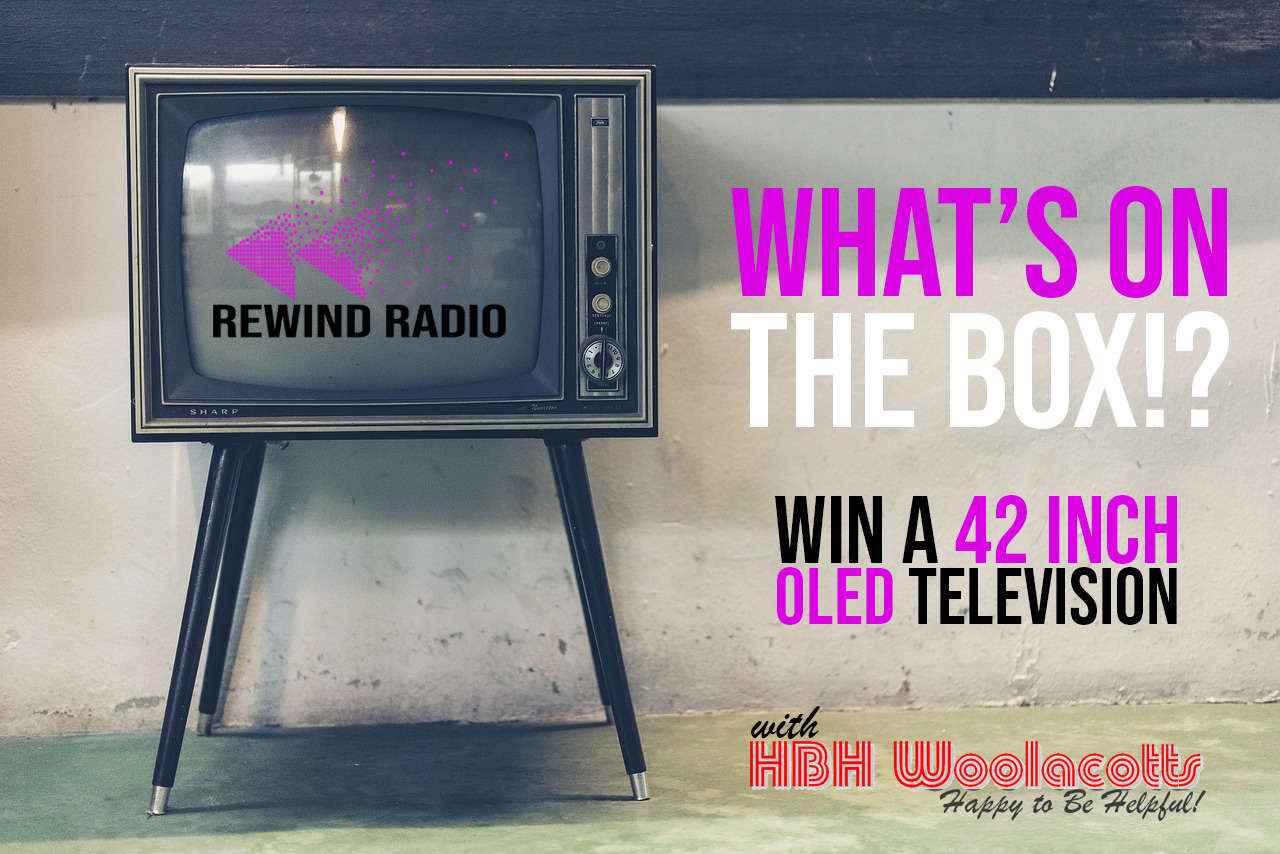 What's on the box?
All you need to do is watch the video and tell us what programme the team from Rewind Radio and HBH Woolacotts are watching. You will have a chance of winning a Sonos Smart Speaker each week and one of the lucky winners will be entered into a draw to win the main prize, a Panasonic 42" OLED TV.

Terms and Conditions:
1. One entry per person per week.
2. One Sonos Speaker prize per person during the entire competition duration.
3. A new video will be released each Monday at 5pm until the 6th November 2023.
4. Entries must be in by 2pm each Monday to be in the current week's draw.
5. A random draw will take place every Monday during our Drivetime Show with Kath and Aimee.
6. The winners name will be announced on air and winner will be contacted by within 14 days of the closing date of the Competition by telephone or by email.
7. Winners may be asked to be interviewed on-air
If we are unable to contact the winner within 14 days, the prize will be re-drawn.
8. The winner of the Grand Prize will be asked for an interview and photograph for use on Rewind Radio and HBH Woolacott platforms, however this is not a stipulation for winning.
9. There are no cash alternatives.
10. We may change these General Terms at any time. You should check this page regularly for any changes, which will apply from the date that they are uploaded.
11. By entering the Competition you agree that you will be legally bound by these General Terms and any applicable Specific Terms.
12. Unless stated otherwise in the applicable Specific Terms, entrants to our Competitions must be aged 18 or over and must be resident in the UK.
13. We make no representation or warranty in relation to prizes provided and to the fullest extent permitted by law we shall have no liability to you in relation to any prize, its fitness for purposes, merchantability or otherwise.
14. We reserve the right to disqualify entrants from entering our Competitions or prize winners from receiving their prizes where any such person engages in unsafe, illegal, unsociable or inappropriate behaviour.
About HBH Woolacotts:

Founded in 1976, HBH Woolacotts is a local, family-run business that specialises in selling and servicing a wide range of electrical appliances. We have 9 shops throughout Cornwall and Devon, including the UK's first Panasonic Store and Plymouth Sony Centre which are incorporated within our Plymouth Super Store.
Our team of highly trained and knowledgeable sales staff are on hand to give you honest, friendly advice and help to find the right product for you.
We offer free delivery in Cornwall and Devon, unparalleled after-sales support and a range of complementary services. We understand that you want to be looked after and our goal is to ensure that all of our customers receive the service they deserve.
We're always 'Happy to Be Helpful'!