Rewind Radio Celebration Club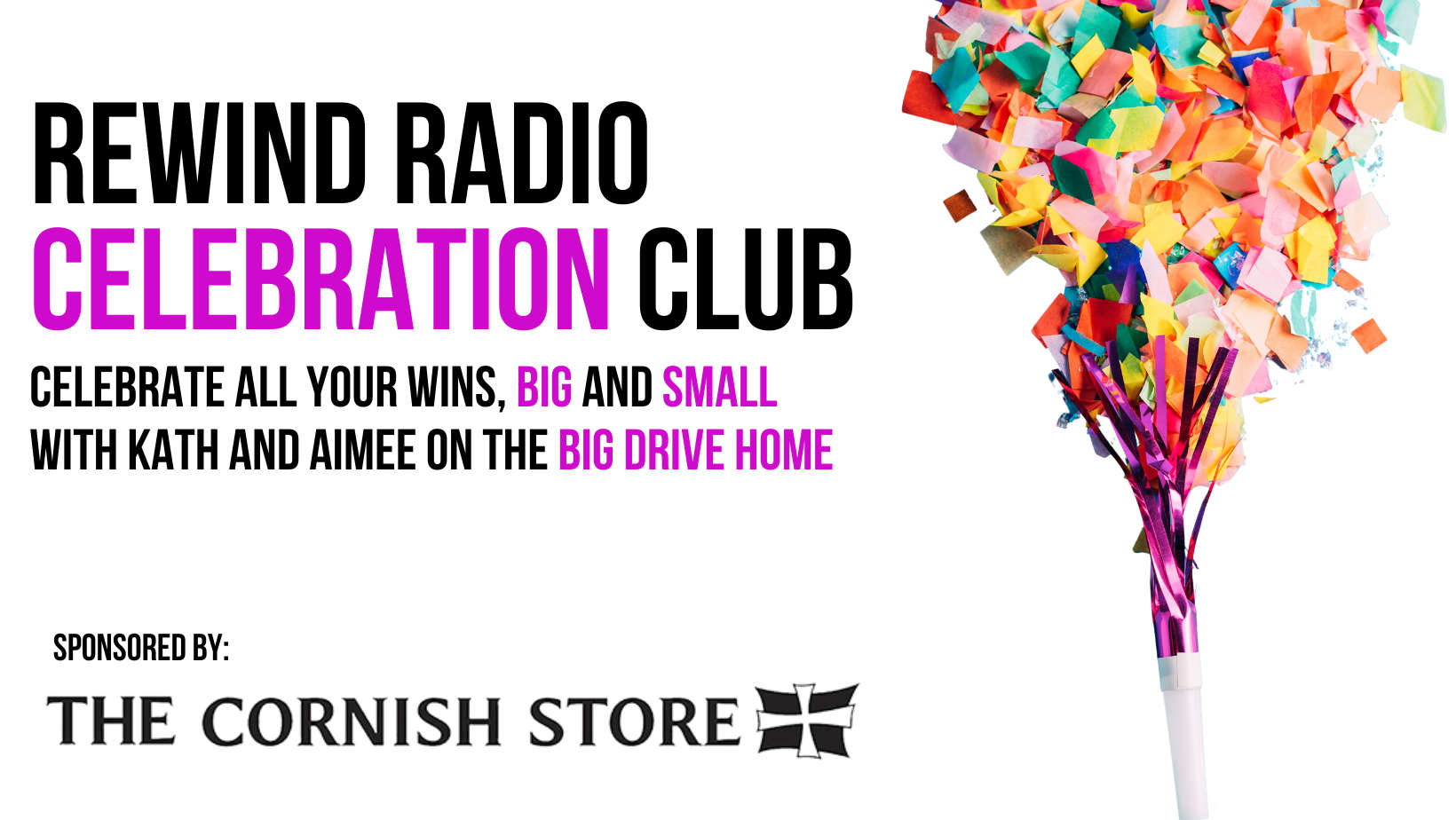 Do you want to share your celebration with us on air?
We want to celebrate all of life's moments with you, the Big Wins, the Little Wins and everything in between!
Every day on the Big Drive Home with Kath and Aimee, we'll read out your reason t ocelebrate and give you a shout out.
Leave your celebration below!
For more information and The Big Drive Home and to get involved in more of Kath and Aimee's Show, click here:

More about our sponsor:
The Celebration Club is sponsored by The Cornish Store.
The Cornish Store is a unique Piskey-sized Cornish department store with an extensive variety of fine Cornish gifts for every occasion and every budget. Situated in historic Falmouth, we sell everything from Cornish Hampers and St.Piran flags to jewellery, books, music, clothing and chocolate pasties!

Oll an gwella!